Troubleshoot various topics related to your product.
Your most common and frequently asked questions are collected here.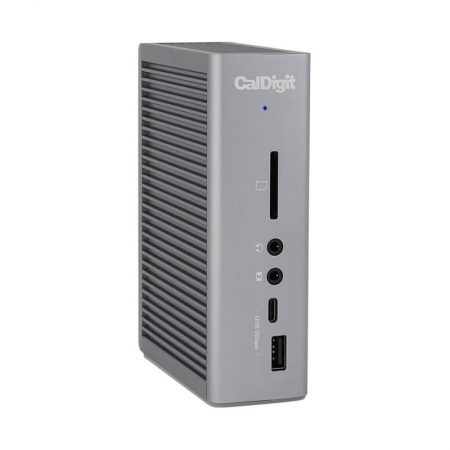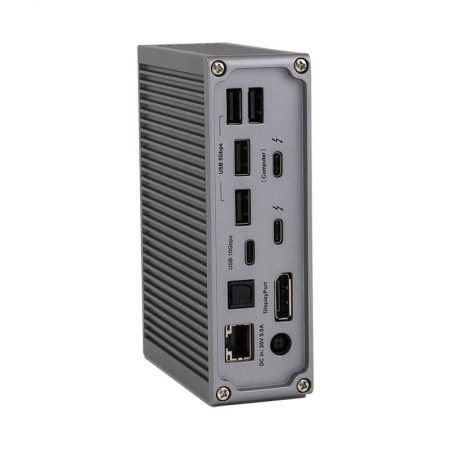 DisplayPort to HDMI, VGA, or DVI - An ACTIVE adapter is required.
Use 'active' adapters.
If you are using an adapter or cable to go from DisplayPort to HDMI, VGA, or DVI, please ensure that this is active. If you are unsure if you have an active cable or adapter rather than a passive one, please check the packaging or website and see if it is labeled specifically.
If you don't already have one, we make one that works well with our docks – you can find a link here.
The LED does not light up on my TS3 Plus
This video will guide you through some basic troubleshooting regarding this issue. 
How do I connect my second display?
If you've plugged in one or more displays into your TS3 Plus dock and they aren't showing up, please check to see if you are connected through the correct ports, using the correct cables and adapters, and using a computer that can support dual video streams out of a single Thunderbolt 3 port.
USB devices are not working
If you have used our troubleshooting techniques located in our knowledge base and are experiencing unresolved issues, your operating system may contain corrupted drivers or software that are preventing our products from functioning properly. At this point, we would encourage you to reset your peripheral RAM (or NVRAM).​ You may want to check out our video walking you through some of these steps by our very [handsome, wonderful, funny, and charming] author of these fine troubleshooting steps.
Setting up a network connection
Mac
When setting up a network connection to your Thunderbolt dock, please connect your network cable to the ethernet port and verify that your computer has successfully set up a connection. If it hasn't, you can enter the network preferences to set this up manually. Simply add a Thunderbolt Ethernet Slot X (with X being a number between 1-10) service and click 'Apply'.
Windows
On a Windows operating system, please open your Network and Internet settings, and change your ethernet adapter settings to update the ethernet drivers.
Interface
2 x Thunderbolt™ 3
1 x DisplayPort 1.2
2 x USB-C
       1 x USB-C 3.1 Gen 2 (10Gb/s, 1.5A, 7.5W) Rear
       1 x USB-C 3.1 Gen 1 ( 5Gb/s, 1.5A, 7.5W) Front
1 x SD Card Reader (SD 4.0 UHS-II)
1 x Digital Optical Audio (S/PDIF)
1 x Gigabit Ethernet
1 x Analog Audio In (Stereo)
1 x Analog Audio Out (Stereo)
System Requirements
Thunderbolt™ 3 Computers
MacOS 10.12 or later
Windows  10 or later
Dimensions and Weight
Height : 5.15 inches (131.0 mm) 
Width : 1.57 inches (40.0 mm) 
Depth : 3.87 inches (98.44 mm)
Weight: 1.04 lbs (0.47 kgs)
In the Box
1 x CalDigit TS3 Plus 
1 x Power Adapter (180W) - View detailed spec.
1 x Power Cord 
1 x Thunderbolt™ 3 Cable (Certified 40Gb/s, up to 100W)
CalDigit: The serial number for this product is located on the back left.




Apple: The serial number for this product is located on the back right.​
CalDigit Support is ready to assist you.
For an optimal experience please have your product name, serial number, and operating system on hand prior to contacting support
Have a quick question?
Stop by and give us a tweet @CalDigitSupport